Palau Maricel - Sitges
Okay, let's go to the Racó de la Calma - also Catalan for "the quiet corner" - in the oldest part of Sitges, behind the stately church at the beginning of the boulevard. It is without doubt the most beautiful and most photographed part of the city. On this small square you will find the spectacular entrance gate of the Maricel Palace. This gate gives you access to a must-see in Sitges.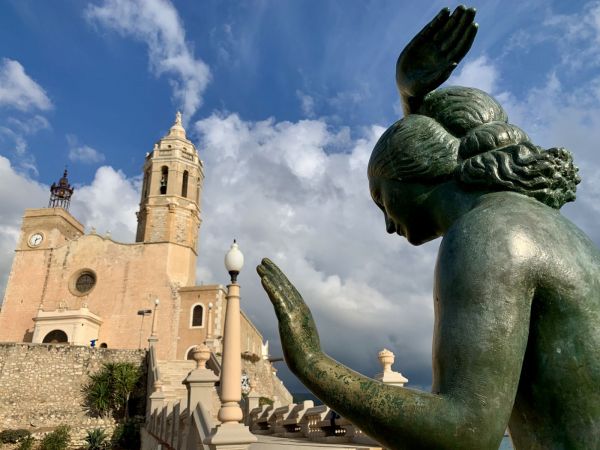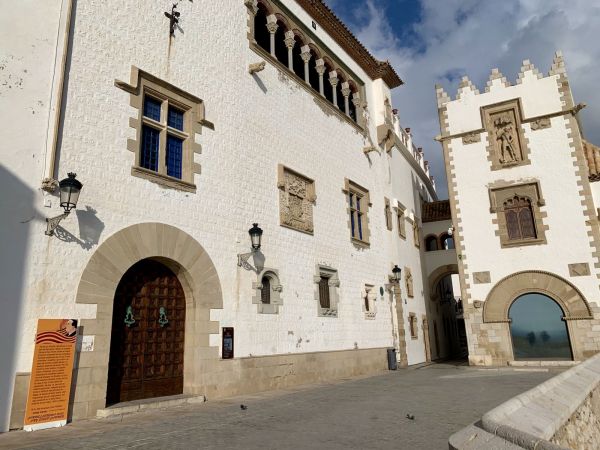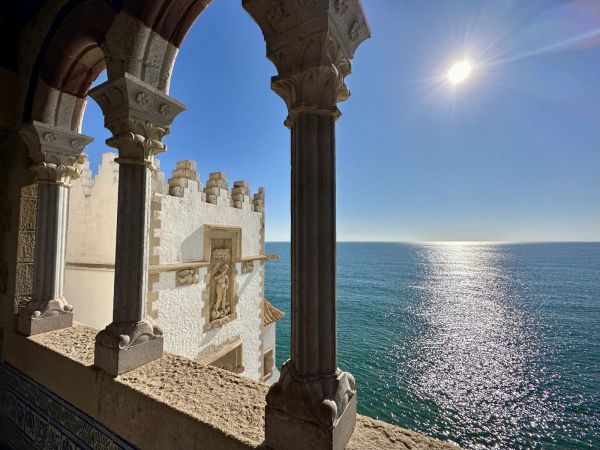 A bit of history and a few important names. The Maricel Palace was built between 1910 and 1918 by the artist and engineer Miquel Utrillo, commissioned by the American tycoon, art collector and philanthropist Charles Deering, who fell in love with Sitges (who wouldn't?) after a visit.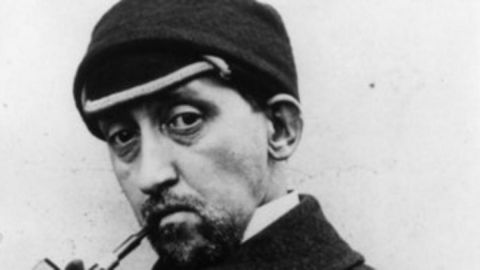 Miquel Utrillo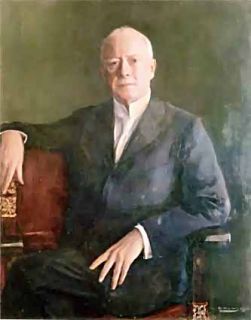 Charles Deering
Encompassing many different styles, the Maricel Palace has its origins in Noucentisme (or eclectic art), an early 20th-century Catalan cultural movement that emerged as a reaction against modernism.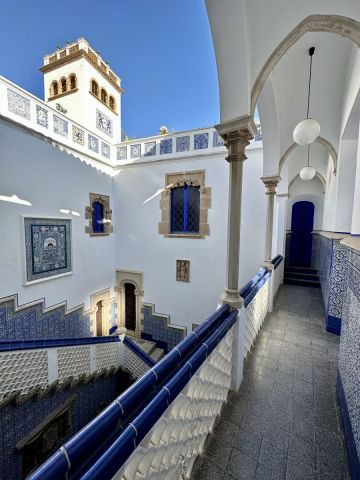 Entrance Palau Maricel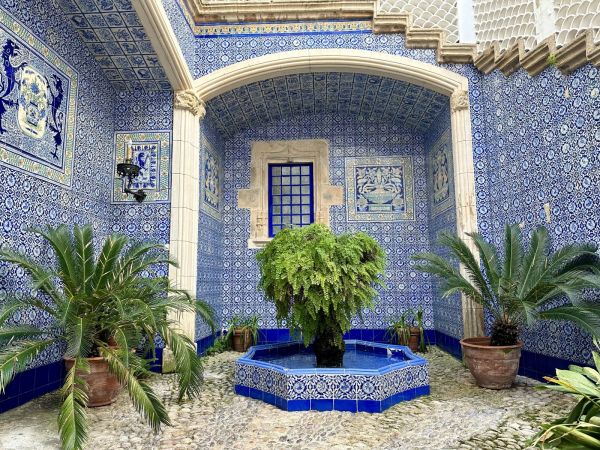 Entrance Palau Maricel
The spectacular decorations of the most important rooms are permeated with Noucentism: the ´Saló d 'Or´ (Golden room), the ´Saló Blau´ (Blue room), the chapel room, the ships room, the wave-shaped terraces on top of the flat roof or the cloister (from where you can enjoy the panoramic view of the Mediterranean Sea).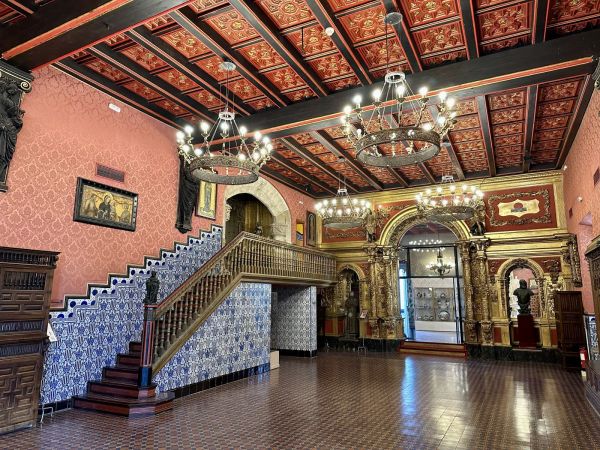 Saló d´Or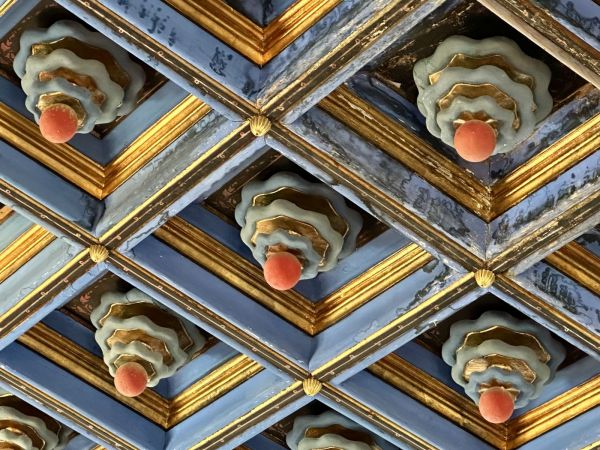 ceiling Saló Blau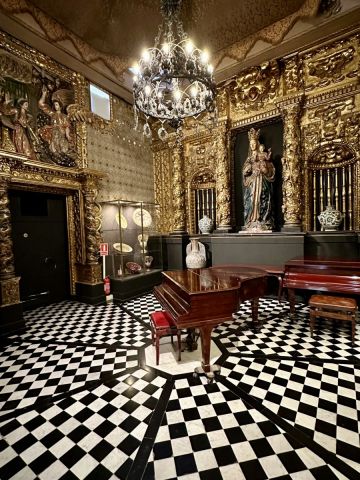 Chapel room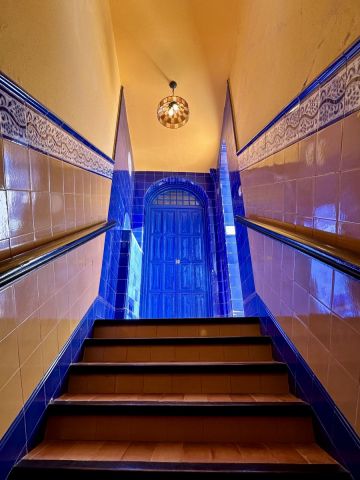 staircase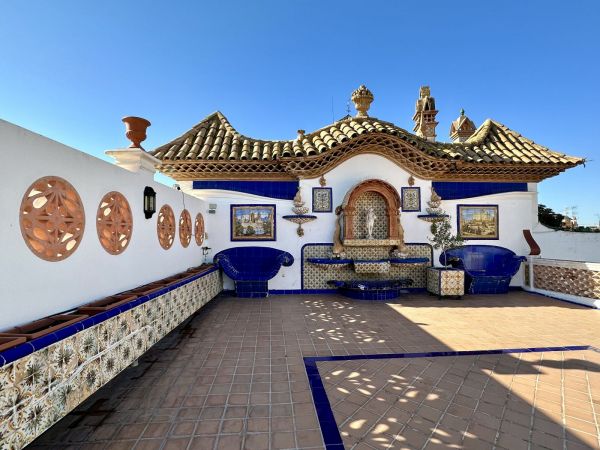 rooftop terrace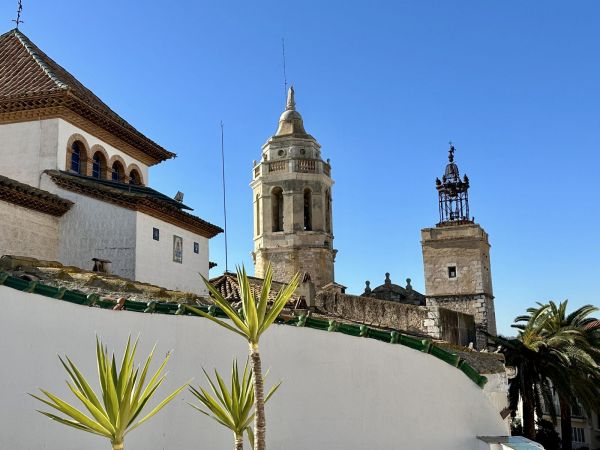 view at the church belltowers from the rooftop terrace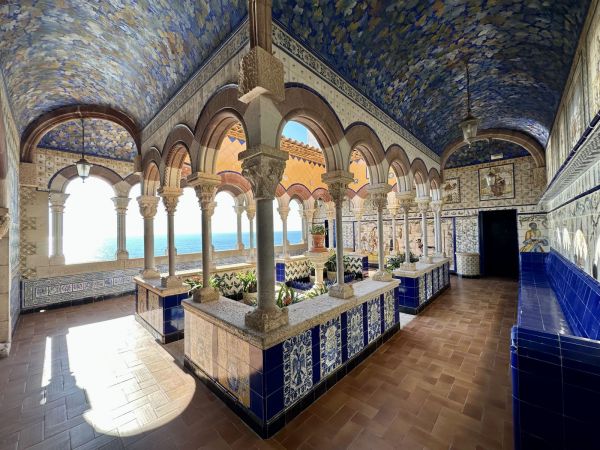 the cloister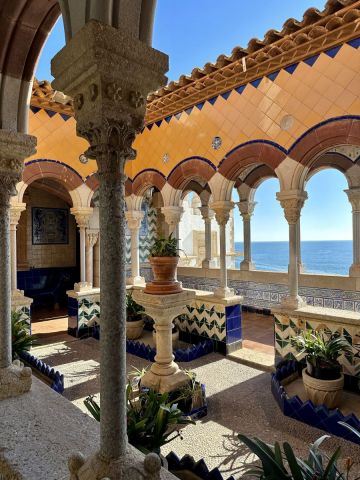 the cloister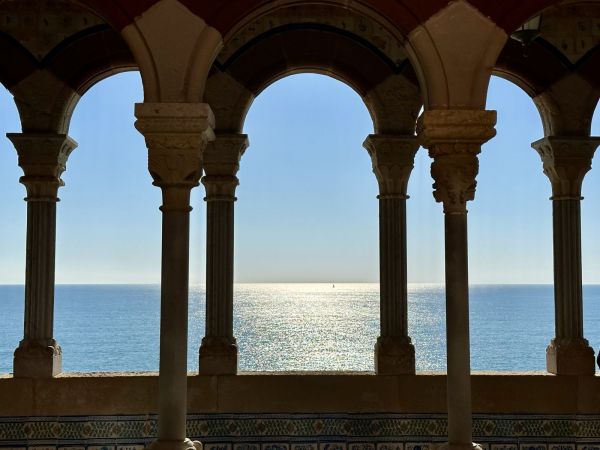 spectacular view at the Mediterranean sea
The Maricel Palace is not only a feast for the eyes, it is also a regular setting for concerts and cultural events. Ah... and wedding ceremonies too. Can you imagine a better place than this spectacular palace to get married :)